Current openings:
Councilmember: Position 1
The Town of Wilson Creek is currently seeking a councilmember to fulfill the remainder of the term for Position 1, which ends 12/31/2023.
Interested individuals residing within the city limits of Wilson Creek are encouraged to submit a letter of interest. Letters may be submitted to Town Hall in person or via secure drop box at 254 Railroad Street,via mail to PO Box 162,via email to the clerk, or via fax to 844-473-1909.
For questions, please contact Town Hall.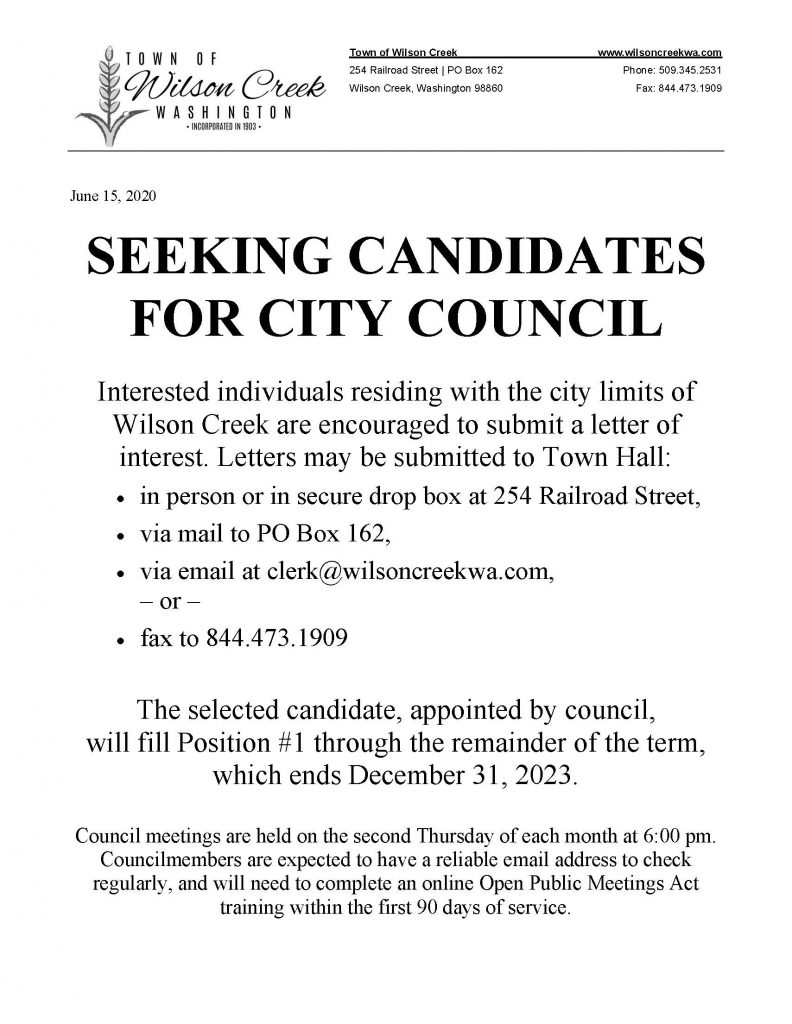 ---
---
Applications are available from Town Hall or to download here: