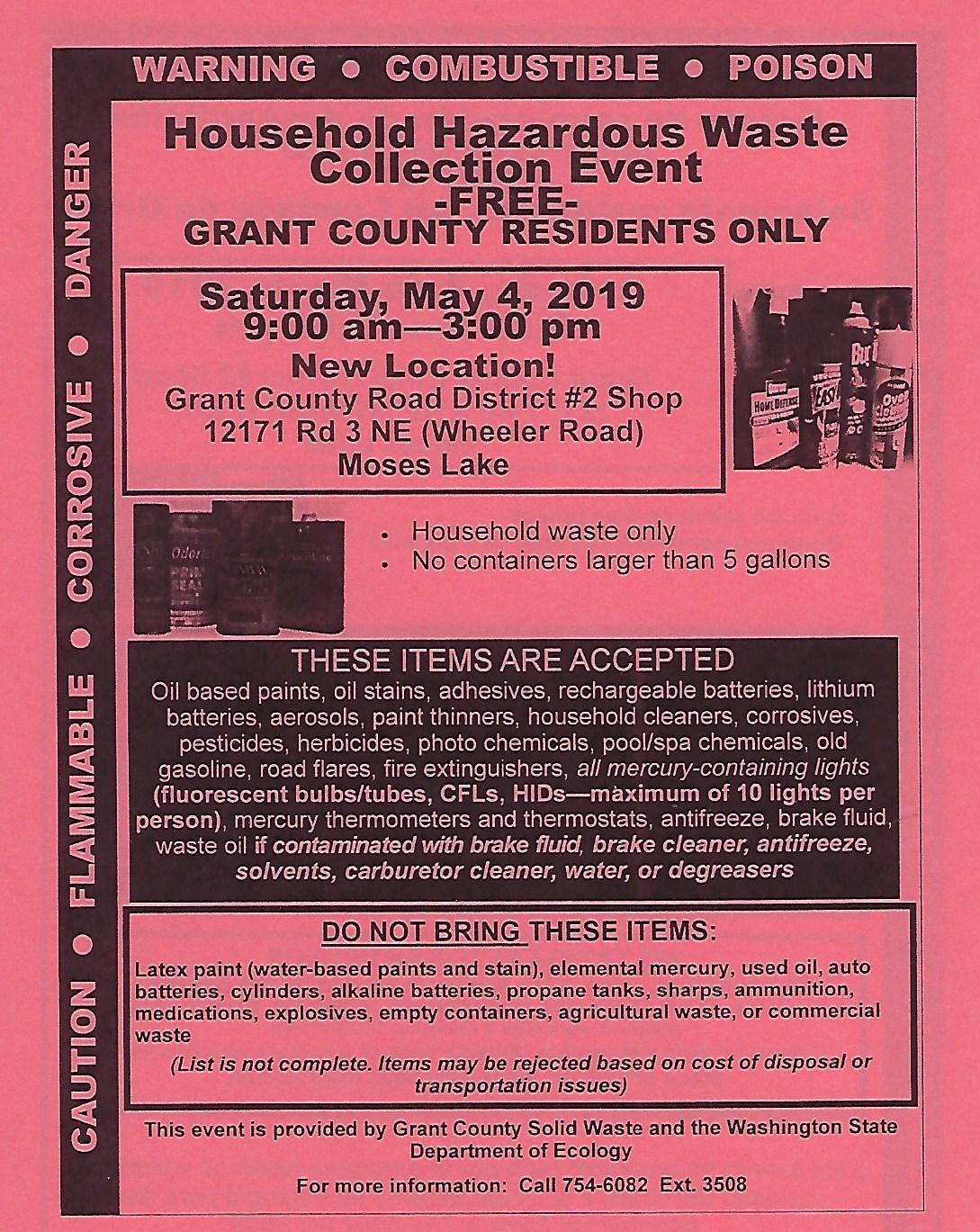 This free event is open to Grant County residents only and will take place Saturday, May 4, 2019, from 9:00 am to 3:00 pm at the Grant County Road District #2 shop, located at 12171 Rd 3 NE (Wheeler Road) in Moses Lake.
Household waste only
No containers larger than 5 gallons
DO NOT BRING these items:
Latex paint (water-based paints and stain), elemental mercury, used oil, auto batteries, cylinders, alkaline batteries, propane tanks, sharps, ammunition, medications, explosives, empty containers, agricultural waste, or commercial wasteList is not complete. Items may be rejected based on cost of disposal or transportation issues.
This event is provided by Grant County Solid Waste and the Washington State Department of Ecology. For more information call 509-754-6082 ext. 3508.